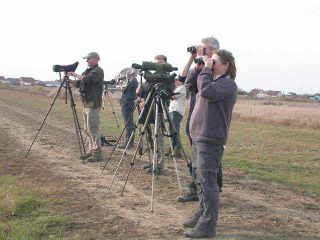 Next year is going to be another busy year of guiding for me. My agenda is already pretty full with tours for companies, clubs, couples and individuals already inked in, and I am not finished with 2007 yet! My own budget, bargain, birding tours for 2008 include:
HUNGARY
14th-17th February (rare geese, raptors and Great Bustards, maybe Wallcreeper)
ROMANIA
23rd-30th August (Danube Delta, wonderful)
POLAND
25th-31st October (birds and large mammals)
These trips are all definitely running, just one of two places left on each, so if you are tempted, then drop me a line pretty soon.